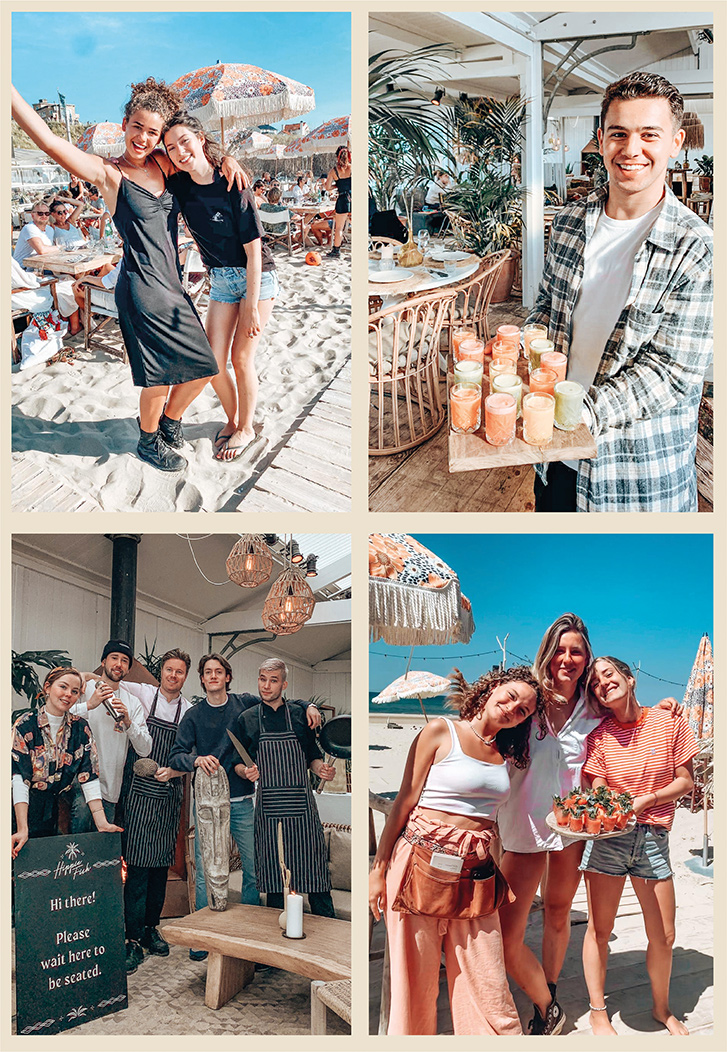 WORK AT HIPPIE FISH
This season we're looking for fun people who would enjoy working with us on the beach. Although experience could be useful, it is definitely not required. You can work full time
or part-time, start now or at a later date.
At Hippie Fish we believe it's important that you keep developing yourself and so, from this year, it's possible to attend training classes at the private school for hospitality "de
Horeca Academie".
Would you like to know more about this opportunity and/or would you enjoy working with us on the beach? Then fill out this form (you're allowed to select several options):